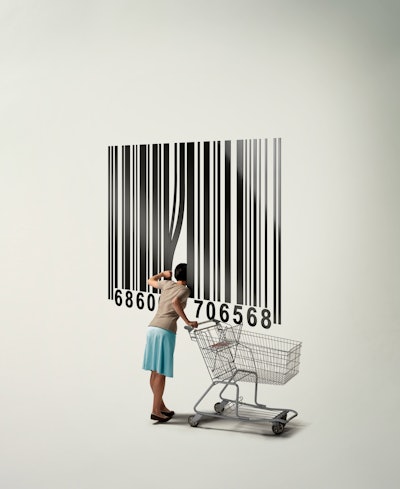 Getty Images
Even startups need to be thinking about digital transformation from the very beginning.
This became crystal clear to Lin Jiang, co-founder and CEO of Yishi Foods, when her Asian-inspired nutritious oatmeal products were picked up nationwide by Whole Foods Market.
Launched in June of 2021, Jiang and her business partner had been making the product in a commercial kitchen in the Chicagoland area when a Whole Foods buyer brought the product into the local stores. By August, Yishi Foods was in all of the Whole Foods across the country. This is a small CPG's dream come true! Until there's a technology hiccup.
"We had to learn everything from scratch on the front line," Jiang told CPG Next in an interview, noting she was a finance major in college before starting an MBA program and learning how to be an entrepreneur. "When we first started, 27 Whole Foods stores were getting orders through email and fax. At the beginning, the volume was low and we could handle it, but we knew it wasn't a scalable option."
They moved out of the kitchen and into a co-packer site to increase the product volume. But when the Whole Foods deal expanded, they had to work with the retailer's distributor which used electronic data interchange (EDI) to exchange order information in a standard, structured format. So, no more email.

Jiang learned about different EDI systems to keep the retail transactions in one place—not just for Whole Foods, but any retailer they would do business with. "Also, invoicing became much easier after we got EDI because before I had to send emails in different formats to different customers," she explained. "We were so excited to make the transition to EDI. But one of the key fundamental things we needed was proper barcodes to help the systems talk the same language."
Betting on barcodes
Not knowing anything about barcodes, Jiang did a Google search and found the cheapest universal product code (UPC) to put on the packaging. The problem was, some of the products couldn't get loaded into the Whole Foods' system because when they entered the barcode, another product popped up. "Turns out, it was a recycled barcode," Jiang explained.
At that time, Jiang's co-founder did more research and learned that GS1, the global non-profit standards organization that provides a common foundation for uniquely identifying, capturing, and automatically sharing information about products, locations, and assets, provides barcodes that can be used across most systems. In fact, the GS1 global trade item number (GTIN), which is a common language for all trading partners worldwide to uniquely identify items and easily communicating information, is required by retailers like Walmart, Wegmans, Kroger, Costco, and more.
"We thought, we want to get this right because having the fundamentals right would help us remove roadblocks in the future. So we went to GS1 and purchased barcodes in bulk…and then set up with the distributor at Whole Foods and got our EDI set up at the same time. I think having the barcodes done right, or having GTIN, really helped us to continue our operations smoothly," said Jiang.
In addition, Jiang learned that any company that provides products to a retailer—no matter how big or how small—must get the fundamentals done correctly, which means using standards. "Using standards helped us scale and even integrating systems as we scale up," she said, noting the Yishi Foods brand, while sold domestically now, will be expanding to all of North America.
Tracking product across the supply chain
Having a proper identifier on product packaging helps to track not only the finished goods at the retail location, but also at the co-packer facility, as well as at different 3PL or customer warehouses. "GTIN helps us to identify every batch and every location," Jiang said.
The ability to track products to this level of detail helped Yishi Foods find defective products during an incident where the co-packer made a mistake. The food was safe, but the facility packaged flour rather than the ground oats used in the oatmeal. These products were actually transported to a distributer's warehouse. But having the proper barcodes on the product and cases—as each pallet has its own identifier—helped the company to track the batch. "Having the proper identifier barcodes helped us pinpoint the problem," Jiang said.
Moving forward, Yishi Foods is growing its product portfolio, its distribution to other major retailers, and its geographic footprint. And as the company grows, Jiang is prepared to embrace more technology that supports digitalization. One area she is already researching is the 2D barcode that can hold more product information, including batch lot code. So, if there were a recall, rather than look up the batch lot code, it can be scanned to automatically see if the product is affected. It could even be caught at the point of sale terminal to make sure the product is not sold.
The ability to adopt next-generation barcode technology is easier because Jiang is starting her small CPG company with a digital foundation.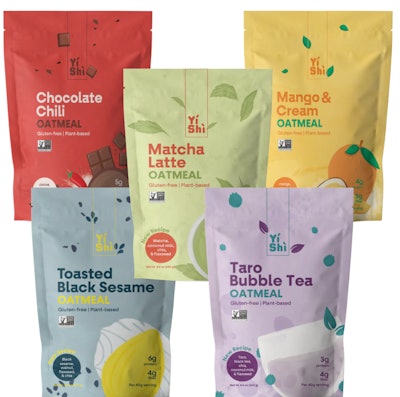 "We went from paper and email to using different software systems integrated together," she explained. "It's really important because as the business grows faster and faster, without having the proper systems set up we wouldn't have any idea where our inventory is, where our company is, or what our financials are."