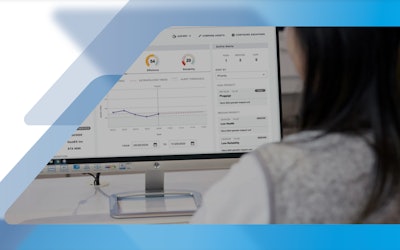 Rockwell Automation
Rockwell Automation introduces FactoryTalk Analytics DataView 4.2, an update to its analytics portfolio to help customers make faster, more informed decisions. This new version includes features and enhancements that offer a more responsive and reliable experience, enabling users to focus on extracting valuable insights from data without interruptions.
FactoryTalk Analytics DataView 4.02 offers automatic storyboard sharing that fosters collaboration among teams and stakeholders. Users can now seamlessly connect to FactoryTalk Edge Gateway, FactoryTalk Live Data, FactoryTalk Historian, SQL, OPC UA and InfluxDB through the InfoPlatform service and benefit from real-time data streaming capabilities, enabling live streaming charts that auto-update. Installation updates offer simplified deployment, promoting a more responsive and reliable experience.
Rockwell Automation also recently released two brand new editions of FactoryTalk Analytics DataView that provide pre-built data connectors and storyboard templates specifically designed for FactoryTalk data sources: FactoryTalk Analytics DataView FactoryTalk Metrics Edition and FactoryTalk Analytics DataView FactoryTalk Alarms & Events Edition. These editions reduce time to value for descriptive analytics solutions and help customers minimize downtime and improve process efficiency with better troubleshooting and identification of continuous improvement projects.