Aker BioMarine
If you are a health-conscious consumer, you may be aware of the benefits of Omega-3 fatty acids for your heart, eyes, liver, brain, skin, and joints. Add some phospholipids, choline, and astaxanthin in there and you have the ingredients of Superba Krill, Aker BioMarine's next-generation krill oil supplements harvested—and processed—on the pristine waters of Antarctica.
Aker BioMarine is a Norwegian fishing and biotech company that believes in the effective health benefits of the small but powerful crustacean known as krill. So much so, the company has developed a patented technology for krill harvesting that protects the crustacean as it is brought on board the fishing vessel.
To that end, Aker BioMarine has four "floating factories," as each fishing vessel in its fleet is a highly complex, custom-built manufacturing site that produces krill meal immediately after the harvest in order to preserve product quality. On a good day in Antarctica, one vessel can harvest 1,200 tons of krill, which becomes 250 tons of meal that are put into bags and transported to its Houston manufacturing plant for further processing and packaging in order to be sold to customers around the world.
It is a huge undertaking for a small to medium-sized company like Aker BioMarine that only has about 300 employees. The company doesn't have the luxury of leaning on thousands of data scientists to crunch the production and supply chain numbers—resources much larger organizations are able to use to increase efficiencies.
So, while there is so much technology and traceability built-in to the krill production process, the biotech firm had no visibility into asset utilization or the supply chain or the sustainable management of the fisheries—until now.
A few years ago, Aker BioMarine embarked upon a mission to move away from compiling data manually that resulted in producing rough calculations once a month, to automatically pulling data from control systems, sensors, and instrumentation in a way that operators and engineers could easily understand on-demand.
The company turned to the Cognite Data Fusion platform, which leverages machine learning, generative AI, simulation, and content contextualization to make sense of data from a variety of sources. The Cognite platform drives digital transformation through Cognite AI, Industrial Canvas, Open Industrial Digital Twins, and Industrial DataOps.
Now, using the software to track three million data points, Aker BioMarine saw a significant reduction in both unit cost of operation and downtime from improved operations, and increased output from new machinery.
A data—and time—investment
This a great digital transformation success story. But it did not happen overnight.
"It took us three years to get the data structure for this project. I think it's an important point," said Ole Thoresen, vice president of digitalization and improvements at Aker BioMarine. "Not to scare people off, it's just to say that you have to acknowledge that this initial investment is significant and it is something that you have to stand in, because in that period you may not see an immediate reduction in operational cost or downtime. You are spending money to get data in, but you are not able to use it right away."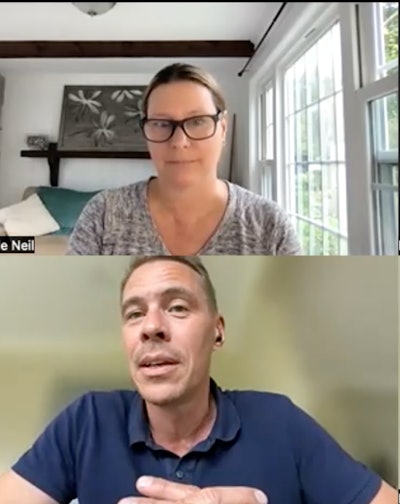 Thoresen also emphasizes that when starting a digital transformation journey, you have to involve the right people from the beginning.
For example, when Thoresen and team started to pull the data into Cognite Data Fusion, they utilized the standard schematic that comes from the control systems. When they showed the control engineers what they had done, they were told the data was nonsensical and therefore useless. The mistake—they put the technology at the center of the project and structured the data according to how they thought it should be. "If we had taken maybe a month extra work there to talk to the people who were going to use it [and find out] how they wanted to structure this, we would have saved maybe a year's worth of work—because we had to do it twice."
Once the structure was correct, it was a matter of getting the data out of the assets and recording it. Only then could the team understand what they had—or didn't have. For instance, they knew they had a lot of sensors, but they didn't know what might be missing that could impact production. During the data collection process, they could pinpoint areas that required attention based on need, like more energy efficiency, and then commit to investing in instrumentation, like a flow meter, that would help them measure the step-by-step flow of the product.
The ultimate goal was to give engineers the ability to understand why something was happening and provide the information they needed to make decisions to improve the process.
"So from the beginning you have to put people at the center [of the project] and not treat it as a data problem," said Thoresen. "It's a people-centric approach to how you structure the data and how data is presented to individuals, whether it's an engineer or operator or maintenance [technician], it needs to be presented in a way that they can see the data and immediately act on it without having to do further investigation."
For example, Aker BioMarine has plenty of automation and information, as there are several heterogeneous control systems at each site, but it was difficult to combine data from different control systems to extract value.
As a starting point, there was a business case to have a unified data platform that could easily ingest all of this data from different control systems, Thoresen explained, which ultimately led them to Cognite Data Fusion. And the visibility into the operation that the platform provided created value right away. "As one engineer said, 'Suddenly, I have glasses.' Meaning, you can finally see the data," he said, noting that previously, they had to go through the control screen, which was time-consuming and did not provide any historical data.
The power of AI
Beyond visibility, the contextualization and AI analytics of the Cognite platform became important aspects of Aker BioMarine's people-centric formula.
Contextualization of the data draws relationships between the physical assets, be it a sensor, a pump, or a packaging machine, and unites all of the elements that are connected to the asset, including technical documents. It's basically a mapping capability that creates a governed space of data that can deliver quality insights.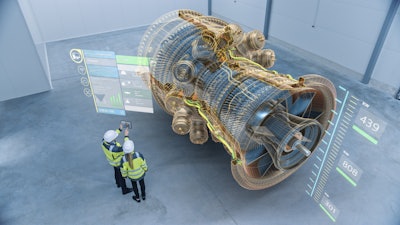 In addition, Cognite's Industrial Canvas application, which uses AI-powered analytics at scale, provides a digital workspace that summarizes complex documents quickly and creates data-driven narratives for troubleshooting and operational insights. It could take complex calculations based on a variety of sensor inputs that someone used to spend 30% of their time working on, and deliver it automatically within seconds. In addition, that information could be correlated to other events, such as downtime, to solve problems before they start.
"Industrial Canvas and the advent of generative AI is spot on to the idea that one person can become exponentially more productive in what they are doing because you don't need to be an expert in SQL or coding, you just need to be an expert in what you are an expert on. And then you can get that data and make decisions that guide you," Thoresen said.
Ultimately, Cognitive Data Fusion helped Aker BioMarine overcome its biggest challenge, which was to unite data silos in order to have clear visibility into end-to-end processing of krill.
But the biggest lesson learned along the way: Digital transformation is about solving business problems, not data problems, and people are the most important asset in the mix. "Technology itself makes it easy to do it right, but you shouldn't treat it as a data problem," Thoresen said. "That's the mistake we made, we started this as a data problem, when it's really a business problem."